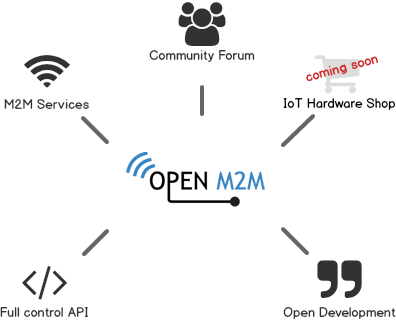 Open IoT Platform
At Open M2M we believe in an open platform with active involvement from our users. By combining machine-2-machine connectivity, a community forum, public API and transparent development we aim to be a one stop shop for all Internet of Things related matters.
Our API is publicly available
We have a vast stock of sim cards
Advanced features without extra cost
No long registration process, get started right away
Get started with M2M
Who are we?
Open M2M is the IoT (Internet of Things) supplier and provider for individuals and businesses
More information


Open M2M is the platform for all mobile IoT technology to facilitate 'machine 2 machine' communication with quality and ease of use as its core values.



Please let us know if you have any suggestions or ideas for our platform.
All prices exclude VAT unless specified otherwise.
Contact
Wilhemina van Pruisenweg 35
2595 AN, The Hague
The Netherlands