CAT-M1 / LTE-M Connectivity
LTE CAT-M1, also known as LTE-M Is a mobile communication standard aimed at devices and sensors. Devices with an LTE-M connection enjoy a more reliable signal (especially indoors) and lower energy usage than you would see with a mobile phone for example. This makes the technology suitable for so-called Low-power wide area (LPWA) applications (such as GPS Trackers).
Get started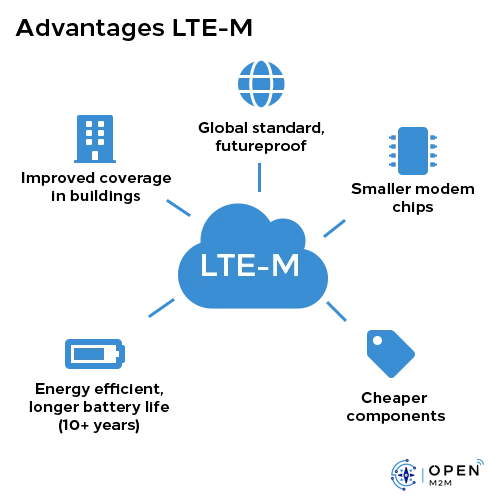 Want to get started with LTE-M for less than €1 / mo ?
How does LTE-M make a difference?
Futureproof
The 3GPP (International) organisation has defined this mobile standard with future compatibility in mind specifically for devices. You can expect to rely on this technology for the forseeable future.
LTE-M vs NBIoT (narrowband)
Next to LTE-M there is another standard called NBIoT (NarrowBand), In comparison LTE-M allows a higher data throughput and also supports voice connection, the disadvantage it is not as efficient as NBIoT.
Frequently Asked Questions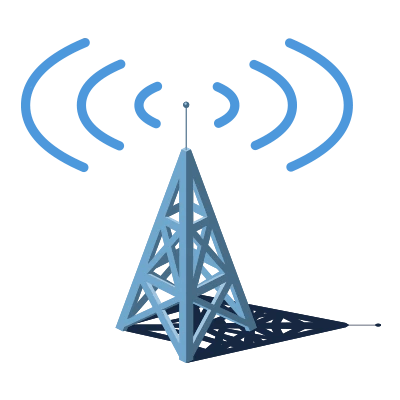 LTE-M at Open M2M
Open M2M supports LTE-M in multiple countries, to find out which please consult our coverage map
Portal to easily manage multiple sim cards.
No-nonsense carrier, no minimum commitments or contracts.
2G/3G/4G/LTE LTE-M & NBIoT coverage included (where available)
More information
Want to get started with LTE-M ?


Open M2M is the platform for all mobile IoT technology to facilitate 'machine 2 machine' communication with quality and ease of use as its core values.



Please let us know if you have any suggestions or ideas for our platform.
All prices exclude VAT unless specified otherwise.
Contact
Wilhemina van Pruisenweg 35
2595 AN, The Hague
The Netherlands