The Open IoT Dongle

A USB IoT Dongle with LTE-M / NB-IoT modem
Connect your devices using IoT technologie like LTE-M and NB-IoT using data protocols like MQTT and CoAP.
A Dongle with open design philosohpy, utilizing the BG96 Quectel chip you have extensive access all aspects of the modem such as COM and UART access methods..
Track your location using builtin GNSS (GPS, Galileo, BeiDou, GLONASS) functionality *.
*GPS antenna sold separately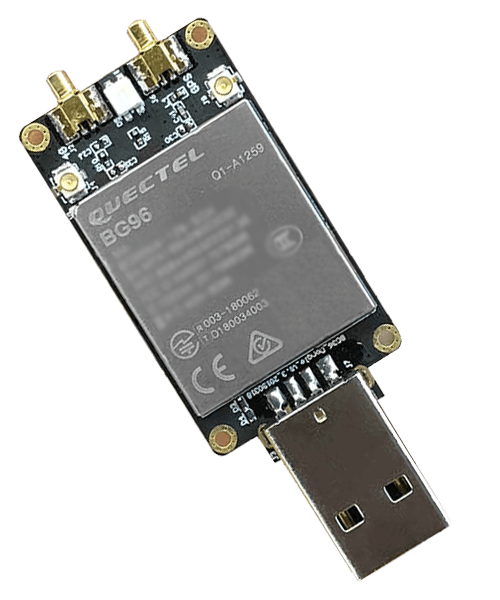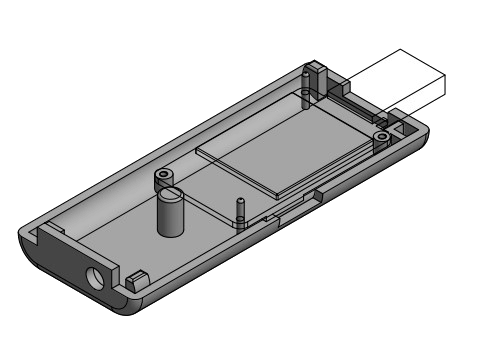 Bring your own case

If your dongle requires an enclosure we supply a 3D printable casing for your convenience.
Download STL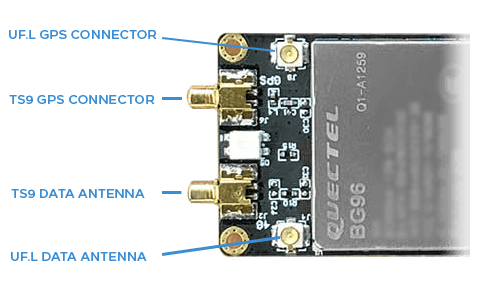 Reliable connection
Achieve the most reliable connection using an antenna of your choice, supporting both TS9 and u.FL you can obtain a NB-IoT / LTE-M and 2G connection anywhere.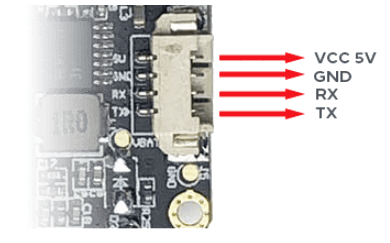 MCU bypass port

With the MCU bypass port you can achieve a direct serial connection and connect your own arduinos or logic controllers to send data.
Raspberry pi
Make your Raspberry pi IoT connected and monitor the status of connected sensors or send out a GPS location. With a maximum power consumption of 500mah it remains within the limits of the device.
IoT Router
The open IoT dongle is supported by routers like MikroTik. Using this dongle you can achieve secundairy connection for either monitoring and/or backup purposes.
Direct serial
Use the bypass port to interface with the hardware directly, it provides you with direct UART access so you can process AT commands directly.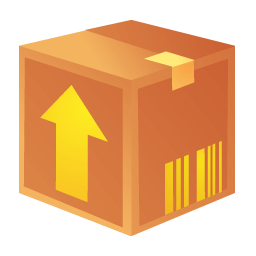 €45,00
37,19 (ex VAT)
Contents package:
1x Open IoT Dongle
1x u.FL -> SMA kabel
1x SMA 4G Antenna
Heads up!Our webshop is currently under development, to order this product please contact our support!
| | |
| --- | --- |
| Dimensions | 24mm x 63mm |
| Module | Quectel BG96 (R1.2) |
| Access Technology | LTE CAT M1 / CAT NB1 / (E)GPRS |
| Temperature range | -35 °C to +75 °C |
| Memory | 128MB |
| Supported OSes | Windows 10/8/7 , MacOS, Android, Linux (X86, ARM) |
| Antenna Connectors | 1x UF.L Mobile antenna, 1x UF.L GPS antenna, 1x TS9 Mobile antenna, 1x TS9 GPS antenna |
| Power | 5 Volt (USB) |
| Max power usage | 520 mah |
| | |
| --- | --- |
| LTE Standards | B1 / B2 / B3 / B4 / B5 / B8 / B12 / B13 / B19 / B20 / B25 / B26 / B28 / B39 |
| (e)GPRS | 850/900/1800/1900mhz |
| GNSS | GPS, GLONASS, BeiDou/Compass, Galileo, QZSS |
| UART/passthrough | Ondersteund |
| Region | Wereldwijd |
| Protocols | PPP / TCP / UDP / SSL / TLS / FTP(S) / HTTP(S) / NITZ / PING / MQTT |
| 3GPP Standard | Release 13 |
Drivers:
Quectel Windows LTE native driver V2.1.1
QNavigator tool v1.6
Linux native driver manual & scripts
Looking to download? We can distribute drivers and manuals above as part of your purchase please contact support.


Open M2M is the platform for all mobile IoT technology to facilitate 'machine 2 machine' communication with quality and ease of use as its core values.



Please let us know if you have any suggestions or ideas for our platform.
All prices exclude VAT unless specified otherwise.
Contact
Wilhemina van Pruisenweg 35
2595 AN, The Hague
The Netherlands